International Laboratories Corp., Ltd.
We are a leader in the business of Cosmetics and Personal Care both in Thailand and in international markets. We strive to create top quality cosmetics using new innovation to suit the requirements of our clients and the lifestyles of the consumers.
History of the Company
The International Laboratory Corporation Limited was established in 1970 as the pioneer manufacturer of cosmetics in Thailand. We strive to create, using modern innovation, excellent cosmetics for our clients and have since been internationally accepted due to our vision together with our team of professional experts and our excellent manufacturing facilities. All of which have answered the requirements of our customers with distribution both within the country and abroad.
We give importance to business ethics, research, development, individual brand formulations, producing high quality and safe products from our high-technology factory, including marketing and world-wide delivery. All these have helped make ILC well known and accepted as business partner by both Thai and international brands.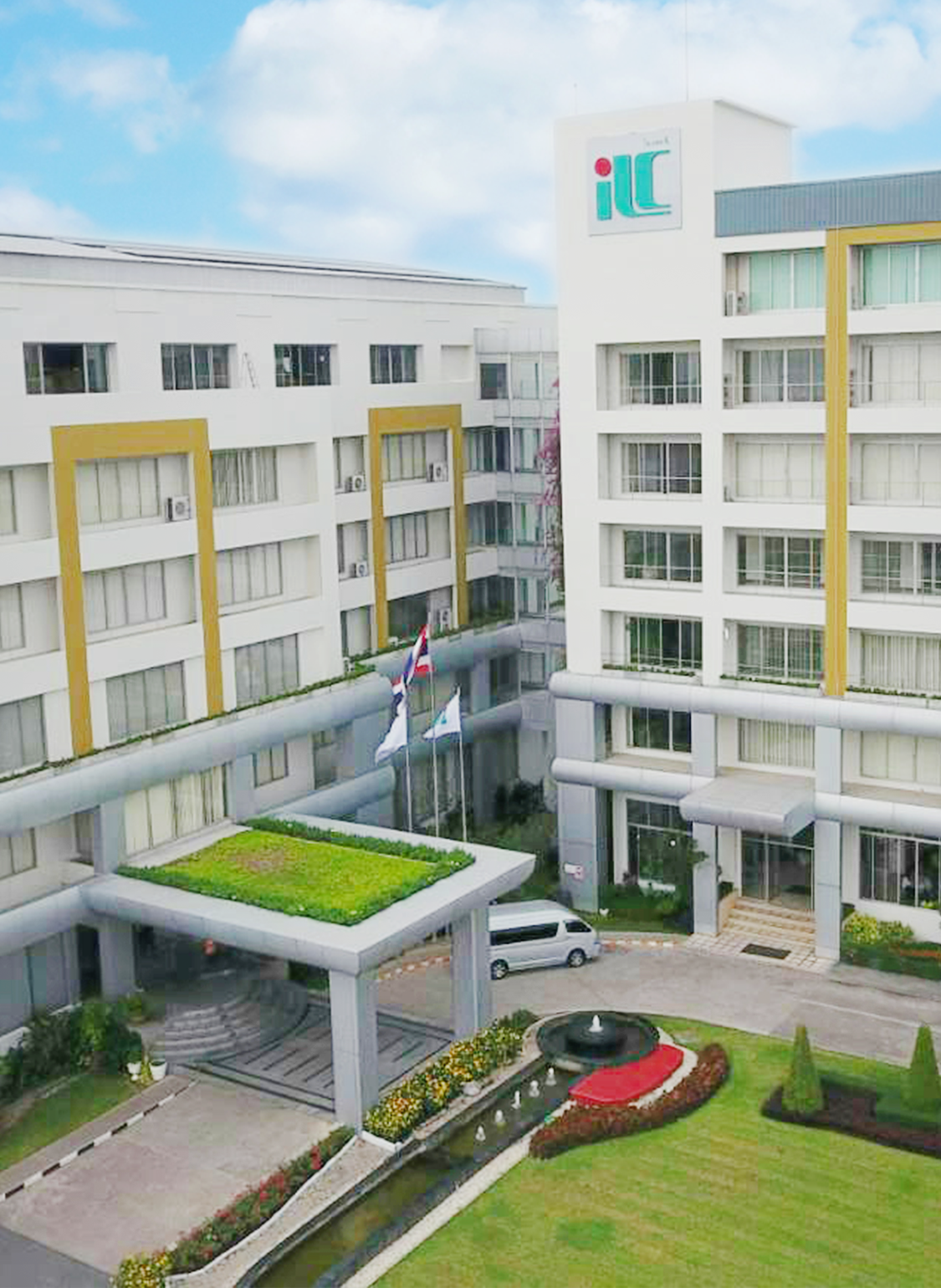 Why Choose ILC
ILC is a leader in the field of cosmetic manufacturing with excellent innovation. We are ready to give one-stop-service to answer the needs of customers by our team of experts in research and creation of award winning products together with patent, a product unlike any other with support of international technology for quick business competition. We are ready to work with customers who require productions at any level, whether it is a start-up, SME, to leading brands both domestically or internationally.
One Stop Service
Quality
ILC has obtained international standards of GMP/ISO22716, Quality/ISO9001:2015, Environment/ISO14001:2015, Halal , IEC17025 and gained a trustworthy image of cosmetic production. These standards together with our selected personnel who are highly qualified and trained to work in the biological laboratories, and controlled by experts from the start until the end of production process, good and safe products of quality for the consumers. The Company has been awarded the Quality Award (Thai FDA) 3 years consecutively.
ไม่อนุญาตให้นำเครื่องหมายรับรองมาตรฐาน (Accreditation LOGO/Symbol) ไปใช้ทุกกรณี